Idea for humanity: "Concreate"
Credit/ Role
Illustration: Tania/ Marta
Graphic Design: Rio/ Min
Ideas Briefing: Chao-Ling
3D Modeling: Chao-Ling/ Marta
Video Editing: Tom


Contribution: Global Design Studio / Melbourne Design Week / Innovation/ Sustainability
Time period: Two-week vitrual collaboration

Background

Based on briefing, we participate with global design studio. The goal is to response the global sustainability with design outputs, supplying possible solutions to deal with global climate crisis.


Concrete is one of the most destructive materials on the planet. This project teaches communities to use recycled concrete aggregate to create simple, modular blocks to be use as rain garden pots. The variety of shapes and stackable nature ensures encourages creativity and collaboration from grownups and kids alike.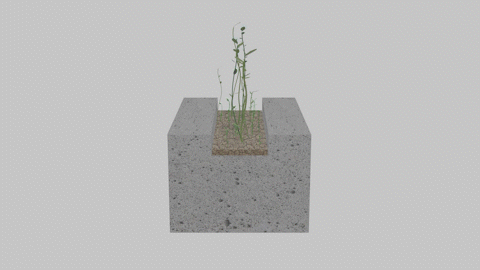 24–09–2024
Initial Ideation
Based on the brief, looking at the documented risks to our interconnected
ecologies and collectively offer more than preventative measures - instead looking topositive futures made possible through knowledge sharing and design as a means of action.
As we settled down the topic in concrete, we started to think into two ways
respectively, one for having the eco-friendly concrete, another for the "concrete".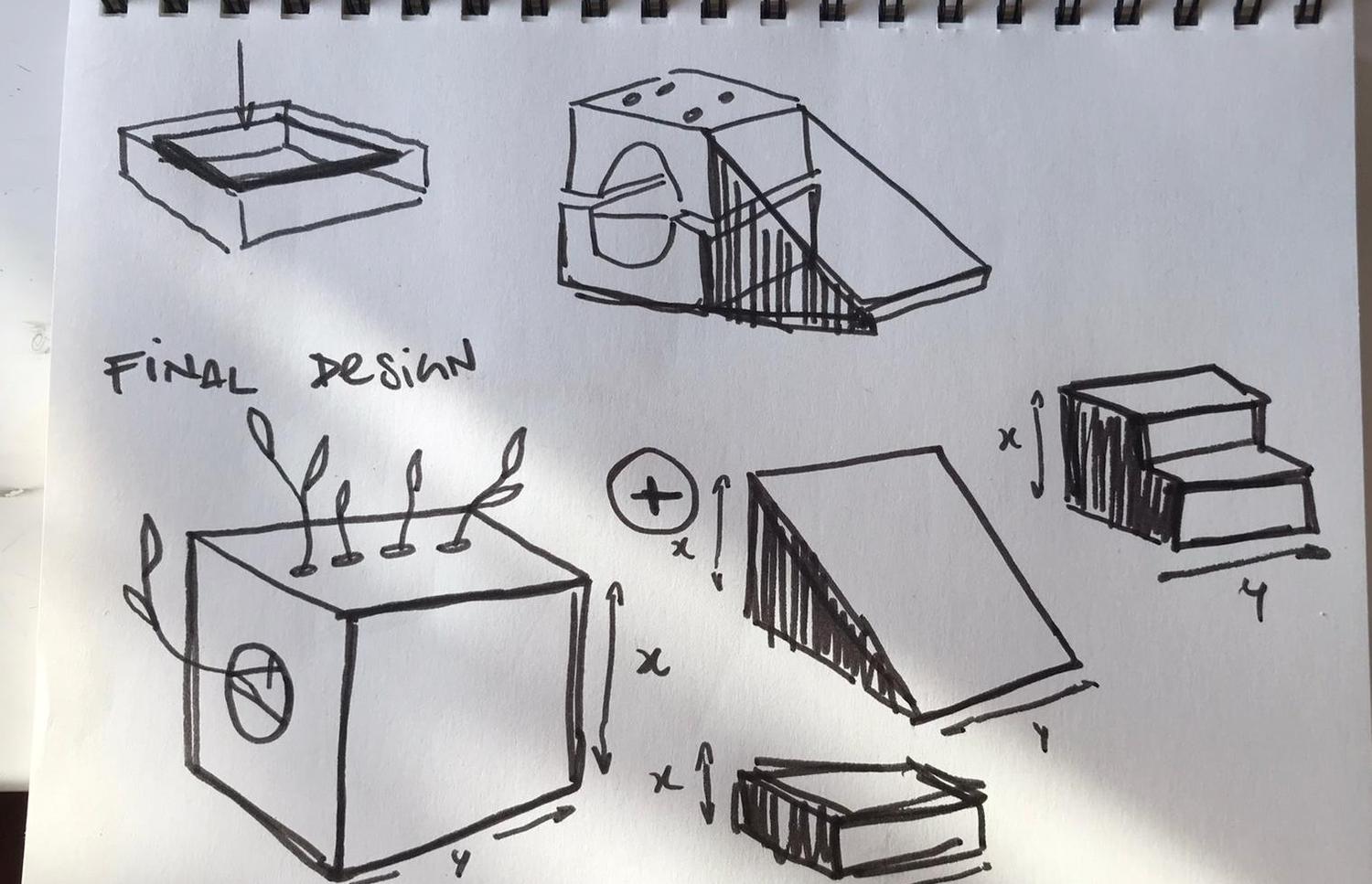 Ideation Development
Based on ideation developments, we had some possible ideations with eco-friendly concrete. concrete had attached the planting, which can develop sustainability with reducing CO2.

Another one is "concrete", building up sustainaiblity from old concrete, creating sustaianbility across communities, like skateboarding area with playground and some infracstructure in the park related to the people surrounded by in the local area.
Project Overall: Concreate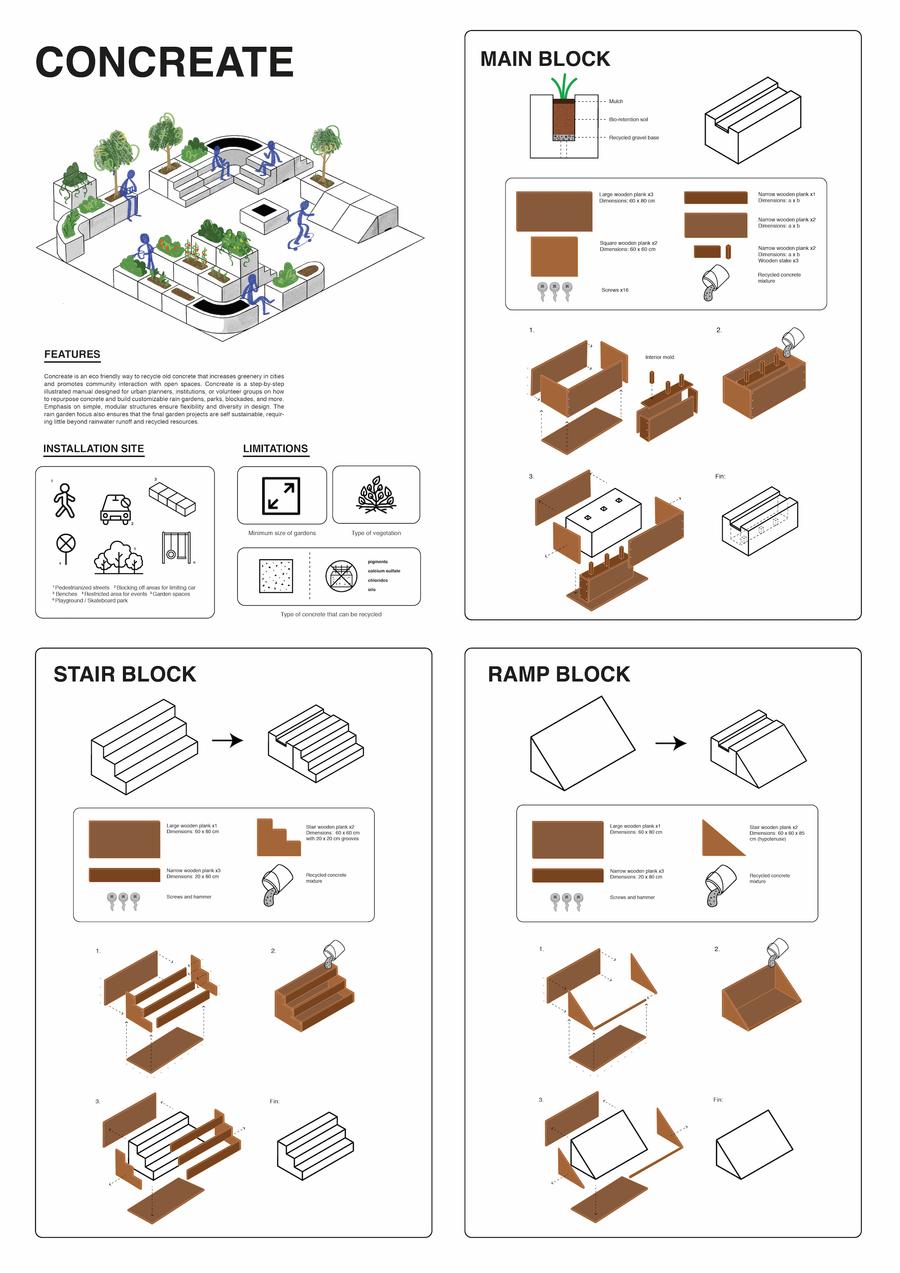 Concreate Introduction and Process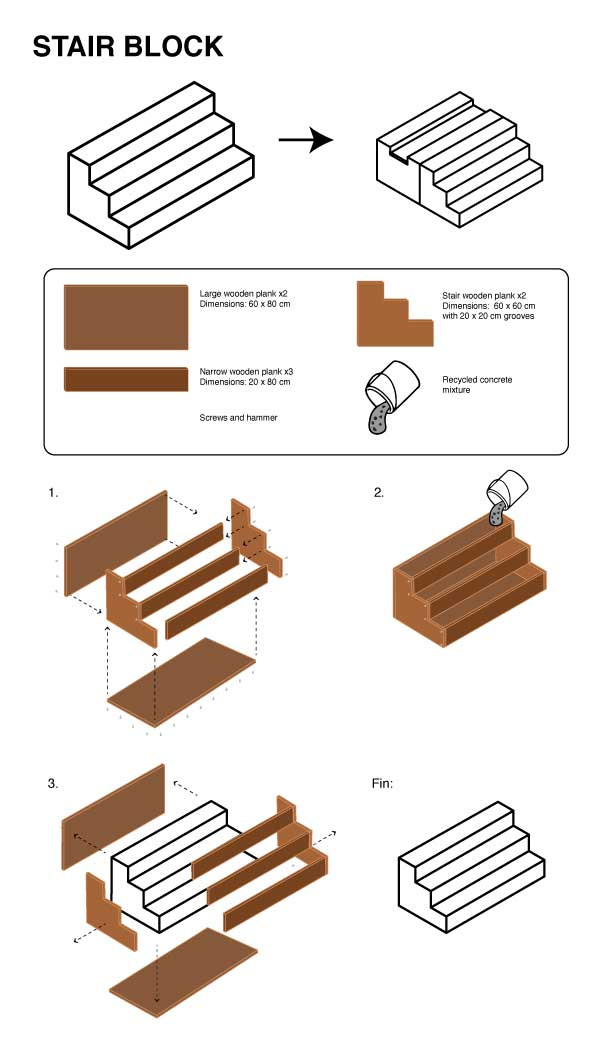 C
Prototype: Eco-friendly Concreate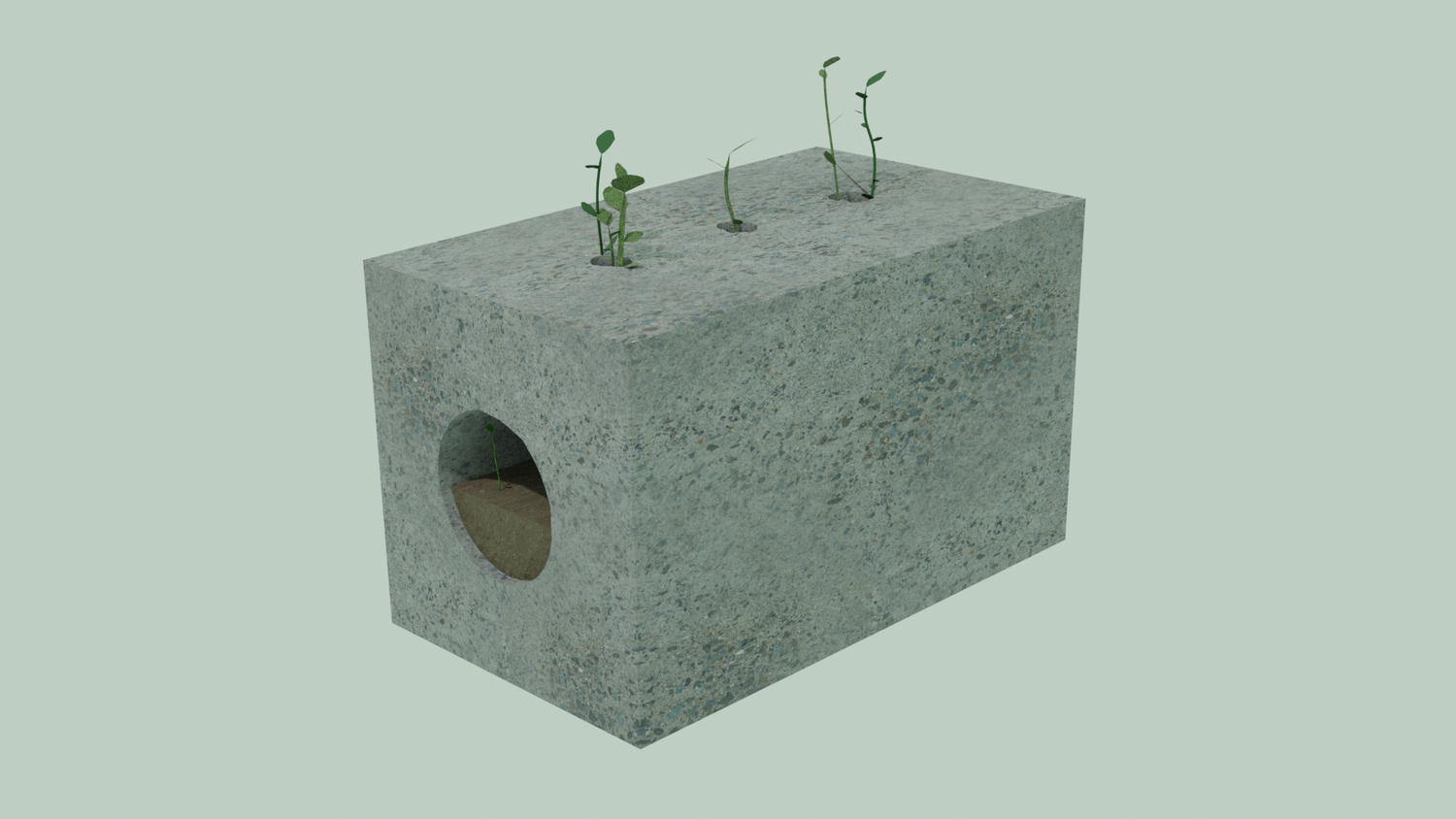 V
Video: Concreate project
The video showcase the storytelling with concreta project, from concrete history, and how it create negative impacts toward global environment to how we create practical and accessible solution dealing with global crisis toward concrete.